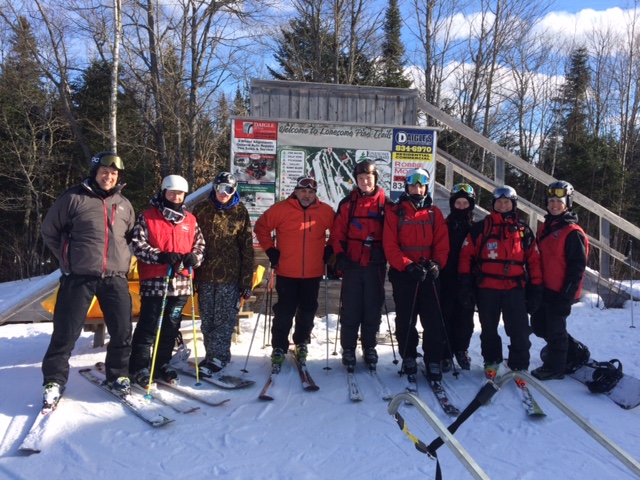 Nominate a Deserving Patrolling Today…
Contact the Awards Program Director Deb Reynolds at [email protected] / 207-77-9933 to nominate your deserving patrollers for National and local awards!
The National Ski Patrol has a strong awards program designed to recognize patrols and patrollers. Each year, the NSP gives out its National Outstanding Awards, which are awarded in 12 categories: Outstanding Large Alpine Patrol, Outstanding Small Alpine Patrol, Outstanding Administrative Patroller, Outstanding Alpine Patroller, Outstanding Patroller, Outstanding Paid Patroller, Outstanding Nordic Patrol, Outstanding Nordic Patroller, Outstanding Instructor, Outstanding OEC Instructor, Outstanding Patrol Representative, and Outstanding Young Adult Patroller. The awards are handed out in the fall, and an article featuring the winners is published in the winter Ski Patrol Magazine.
Perhaps the most coveted NSP awards are the various Merit Stars: Purple, Blue, Green, and Yellow. A Purple Merit Star is given to a patroller who has "saved a human life through emergency care and the use of ski patrol skills." A Blue Merit Star is given to patrollers who played a supporting role "using emergency care in an attempt to save a human life." A Green Merit Star is given to "NSP patrollers for an outstanding act of heroism that does not meet the lifesaving requirements of the Purple Merit Star." A Yellow Merit Star is given "to NSP patrollers for any outstanding act or service to the National Ski Patrol."
National Appointments have long been a staple of the NSP, and recognize a patroller who demonstrates leadership, good judgment and character, and showcases extraordinary service to the NSP. Over 10,000 National Appointment Numbers have been given out since the NSP was formed in 1938.

The NSP also has the Distinguished Service Award for "individuals who have performed extraordinary service to the National Ski Patrol and the skiing public over a long period of time (minimum is 20 years)," and the Meritorious Service Award for "extraordinary and outstanding service and leadership as a region or division staff member (region director or division director ineligible)."
In addition to patrols and patrollers, the NSP sometimes recognizes mountains that have long been associated with NSP and have supported the organization through the Fifty Year Association Award.
The Minnie Dole Award is one of NSP's most rarely given awards, which "recognizes those exceptional few patrollers who, over the year, have closely exemplified the long-term dedication, devotion, and self sacrifice of the founder of the NSP, Charles Minot "Minnie" Dole. Since the first Minnie Dole Award was given in 1969 to Winter Park patroller Charles Sauer, only 26 more have been given, the most recent to former NSP Board Chair Ed McNamara in 2015.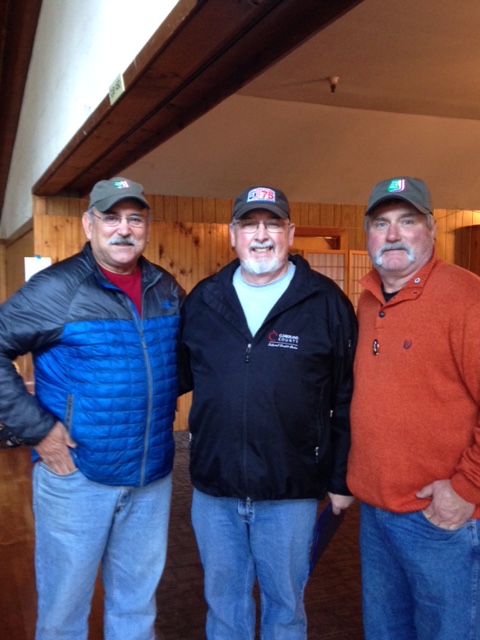 John T. Gyger Outstanding OEC Instructor Award Nomination Form