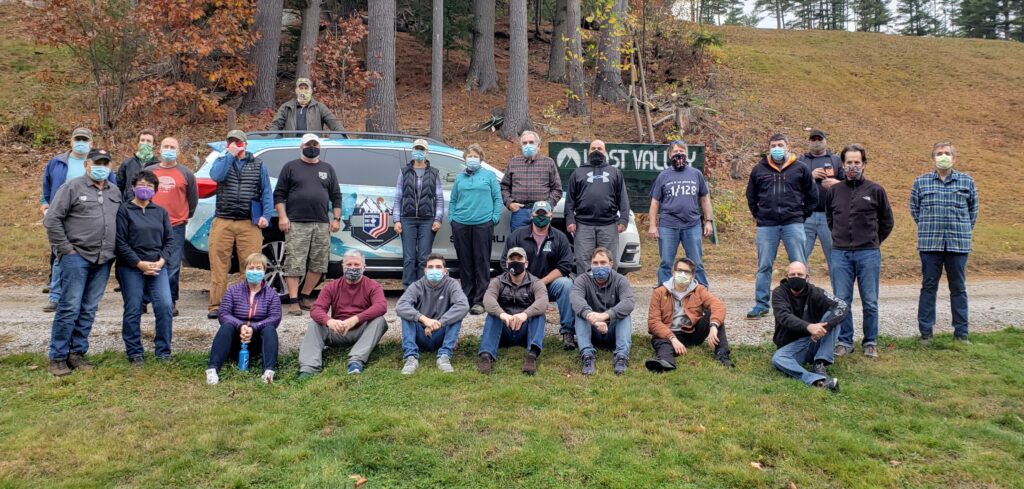 This patrol has had a long history in the region providing first aide to the skiing and riding public since 1960 and was recognized by NSP as a 50-year patrol. During the past 60 years this mountain has been an anchor in the community and has become truly a "family" mountain which has been reflected in this patrol. Many of these mountain patrollers had their first skiing experience at Lost Valley.
Lost Valleys ski patrol its dedication and commitment to NSP is reflected by its continuous support and involvement in NSP programs and activities. Its' members have served as Region Directors, ROA's, section chiefs, examiners within the senior OEC and OET programs, OEC IT's, ID Instructors and IT's and hosted and supported many training seminars. Including, working closely with the ski area handicap programs, hosting training for the Central Region Adaptive program, and hosted the Special Olympics several times.
Gerry Desjardins, 2020 Patrol Director, commented; "Lost Valley's never-ending dedication to NSP and its core values of Excellence; Service; Camaraderie; Leadership; Integrity; and Responsiveness and supporting local community contributed to receiving the Outstanding Small Patrol Award. Our patrol's members, mostly volunteers, commit their time and resources to practicing, teaching, and providing emergency medical care along with ski & toboggan skills and transportation of injured from the hill to EMS integration in order to enhance and promote public safety to keep all customers safe at all times".
Ski Patrol 2019/2020