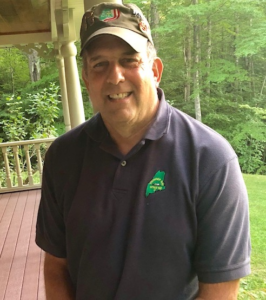 Welcome to the Maine Region Website…
Hello All,
This is a long time coming, however, the first thing I would like to say is "Thank You" for your support in electing me as your Regional Director. With the new ski season starting, I look forward to the upcoming challenges, program delivery getting around to your ski areas and working with you and for you.
I look forward to getting out to as any ski areas as possible and making some turns with as many patrollers that I can. I would love to hear your comments and suggestions for improving our great region.
We are working through some personnel changes as some of our past patrollers in regional positions are stepping down and moving on. Please stay tuned as I will be filling positions with individuals who will continue leading and supporting the programs in the region.
We are always looking or individuals to step up and support the region with new ideas, assistance in all aspects of the region programs and leadership opportunities.
Please feel free to contact me with any questions, concerns or comments. I look forward to hearing from each one of you.
Think Snow!
Wayne Arsenault, Regional Director
wayneski545@gmail.com
=========================================
Urgent Region Notices:
If you are interested in joining the National Ski Patrol in Maine the first step is to find a patrol that will host you. Please contact your local ski patrol director for volunteer requirements.